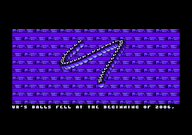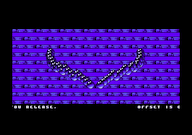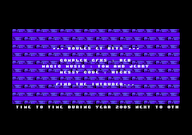 World Records
Biggest amount of 16*16 sprites on CPC... until the release of NutCracker by Pulpo Corrosivo!
Realtime generation of datas, allowing several curves.
Comments
Targhan/Arkos
This is cheating!! Only my 30 balls record deserves the first place! And SID suxx!

Pulpo Corrosivo
Ah ah ah! Your delta-displaying background must be rethinked.